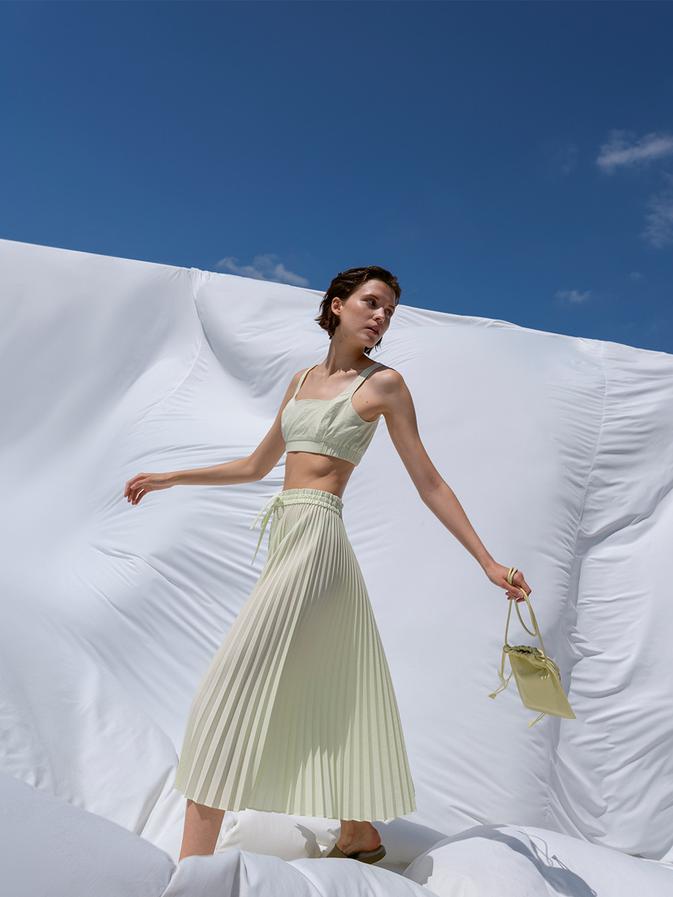 Dying in style if you stay home too long? Or are you bored with the same clothing collection? Fashion brand harlan + holden can be a savior of our style with their latest collection featuring the 7/7 uniform that can be worn from weekdays to weekends.
Lately, we've been confused by the blurring of the line between Monday through Friday and weekend clothing. This is why many fashion brands offer home clothing that is comfortable, but can still be worn when needed to look presentable, both online and offline.
"The harlan + holden 02 collection focuses on versatility and comfort. Our main message is based on the 7/7 idea and creating a young and elegant wardrobe that can be worn during the week and on the weekend and it reinterprets our needs, "says creative director Alessandra. Facchinetti.
This is Alessandra's second collection to dress the Filipino fashion brand from Seoul, South Korea. Alessandra, who was previously a fashion designer and ran well-known fashion houses such as Valentino, Gucci, Tom Ford and Tod's, increasingly collaborates with the simplicity of Harlan + Holden DNA.
Unique redesigned classic collection
harlan + holden designs collections for women and men designing classic clothing with a unique touch. Like ruffled cotton shorts or wide-cut culottes paired with a sports bra-inspired bralette that's comfortable and easy to wear every day.
There is also a long flowing mint colored slip to a pleated skirt with rubber band. Meanwhile, the t-shirt collection has a rocking volume and is crafted from a short-sleeved dress with stitching that enhances the style when worn.
The men's collection consists of shirts that can be worn alone or as outerwear. Updated shirts from vintage workwear inspired pockets to sweatshirts, hoodies and shorts that are comfortable yet modern.
Functional and decorative accessories
In addition to the ultra-sleek cut, Harlan + holden also makes the collection comfortable in terms of performance with an elasticated waist, hem, and details that can make an everyday style statement.
For accessories, harlan + holden 02 has launched a shoulder bag designed to be used in a variety of ways. So that we can wear it according to our preferences and personality, as well as a function and a decorative side.
With their latest collection, Harlan + holden aims to save the wearer time when choosing clothes, so they can focus on other important things. Because each Harlan + holden 02 garment is carefully crafted to meet multi-functional needs that are flexible, comfortable and easy to mix and match, and are now available online.